En un país como España, al que le tenemos miedo a la tecnología y creemos que vuelve locas a las personas, y en el mismo día de la gala de los Goya, encontramos la siguiente noticia:
According to MTV, Instagram coverage will come courtesy of MTV News's Sway Calloway, and Jersey Shore's infamous Snooki. Grammy fans can follow the @MTV Instagram account or search for #MTV or #MTVNews to see pics from the event. MTV will also live stream red carpet shenanigans on MTV.com from 6 p.m. to 8 p.m. ET on Sunday.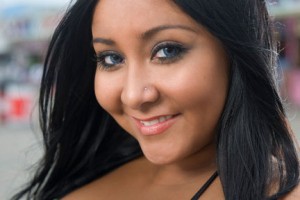 O lo que es lo mismo: la chilena Snooki, conocida por su participación en Jersey Shore, y Sway Calloway, de MTV News, van a realizar una cobertura completa del evento utilizando Instagram, permitiéndonos seguir el evento en tiempo real a través de imágenes.
Un gran valor añadido tanto para MTV como para Instagram. Una, por ofertar más canales para seguir el evento (a través de #MTV y #MTVNews en twitter e instagram), y la otra por la publicidad que recibirá en el día de hoy.