/-1-/
Como podéis ver, el blog está un poquito descolocado ahora mismo.
El domingo me dio por pensar que era un poco pesado eso de tener dos blogs distintos, uno para el inglés y otro para el español. Pensé en instalar qTranslate, que está funcionando tan bien ahora mismo con las versiones actuales de WordPress, pero después pensé en que quedaría medio bien en columnas.
Así que me lié la manta a la cabeza y he modificado un poco el plugin de WP-Columns para que me permita escribir en los dos idiomas (en columnas) y activarlas y desactivarlas a placer, pudiendo poner imágenes comunes o textos comunes (como las citas) y continuar después escribiendo en columnas.
/-2-/
As you can see, the blog is a bit funny right now.
Last sunday I was thinking about the problem of having two different blogs, one in spanish and one in english. So I thought about using qTranslate, which is working pretty well right now with the latest WordPress versions. But then I thought in make columns.
So I have been working a bit on it and I have modified the WP-Colums plugin to write in two languages (in columns) and activate and deactivate them whenever I want. Using this, I can place common quotes and images and then continue writing in columns. Or don't use columns at all.
/-end-/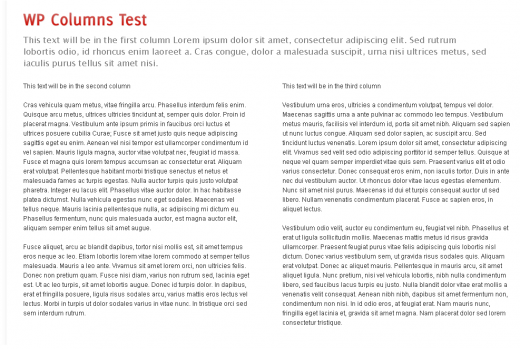 /-1-/
El problema ahora viene con el RSS. Tendré que modificar el plugin un poco para que, al igual que tengo un texto diferenciado para cada idioma, ordene el RSS de salida para que no os volváis locos.
Quede esto como prueba de RSS también, y ya lo apañaré más adelante. ¡Espero no molestaros mucho :P!
/-2-/
The unsolved problem right now is the RSS. I need to modify the plugin to make a custom RSS with ordered text for the different languages. Right now it must be Spanish – English – Image – Spanish – English for this example (I hope it to be, at least).
Sorry for the inconvenience with RSS! I'll fix it soon 😉
/-end-/